# Raby Bay Mechanical Repairs
Tyres
Trusted tyre brands at great prices
Tyres Sourced for Your Make and Model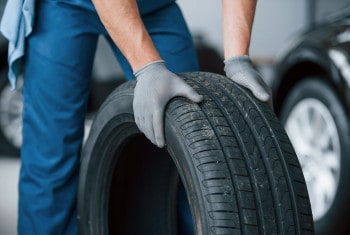 If you don't have the time to get your car serviced and then go get the tyres done, leave it with us and we can do it all in the one spot.
If you're on a budget, we can source the best priced tyres for your vehicle. We use trusted brands and can source them at great prices. Best of all – it saves you time because it's all done in the one spot.
If you want a particular brand, we'll get it for you.
All our tyre prices include free fitting and balancing.
Local, Trusted Auto Mechanics In Cleveland, QLD
Our conveniently located auto workshop is in Cleveland, on Brisbane's Bayside.
And we're an easy 10-minute walk from the Cleveland Railway Station (700m). Call us Ph: 07 3286 2583
4/86 Shore St West, Cleveland, Queensland, 4163
We're here to take care of your car!
Call us now to book your Service & Tyres
Trusted Tyre Brands
We repair and service a wide range of vehicles