# Raby Bay Mechanical Repairs
Logbook Servicing
Quality Logbook Service at a Fair Price
Logbook Services - Proactive Car Maintenance
Whether your car is under warranty or whether you just like to keep your vehicle serviced regularly, we can perform the service according to the manufacturers requirements. Let us know the year, make and model along with the service interval and we can perform the log book service exactly the way it's meant to be done.
We will also check over your vehicle and let you know the overall health of your vehicle, making sure that you don't miss any minor issues before they become major problems.
If your car is under warranty, you need to maintain your scheduled logbook servicing and record them in your logbook.
The handbook service or a logbook service comprises proactive car maintenance, where your car is serviced following the vehicle manufacturer's specifications to keep your vehicle running smoothly and efficiently. It typically involves checking and replacing various components and fluids on the car at recommended periods specified by the manufacturer. The service can, for example, comprise of:
Checking the drive belts

Replacing the brake pads

Inspecting the shock absorbers

Topping up the brake and transmission fluids
Our Logbook Services Includes:
Servicing the vehicle to logbook requirements

Stamping your Logbook

Maintaining your manufacturer's statutory warranty

Providing a full written report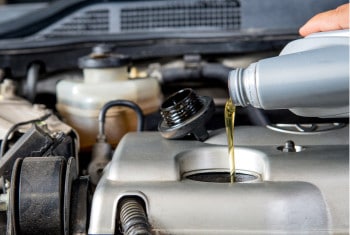 Why it's essential to have regularly scheduled logbook services:
Logbook servicing needs to be completed to comply with the conditions of the vehicle manufacturer warranty

If a problem occurs whilst your car is under warranty, you'll need evidence you have completed the required logbook servicing; otherwise, the vehicle dealer can refuse to pay for repairs.

A well-maintained vehicle assists in achieving a higher resale value

Regular vehicle maintenance will help to extend the life of your car and reduce future repair costs.
Local, Trusted Auto Mechanics In Cleveland, QLD
Our conveniently located auto workshop is in Cleveland, on Brisbane's Bayside.
And we're an easy 10-minute walk from the Cleveland Railway Station (700m). Call us Ph: 07 3286 2583
4/86 Shore St West, Cleveland, Queensland, 4163
We're here to take care of your car!
Call us now to book your logbook service
Log Book Servicing
We repair and service a wide range of vehicles